Keeping Your Family Safe From Any Fire Scenarios | SERVPRO® of Flagstaff/East Sedona
10/7/2020 (Permalink)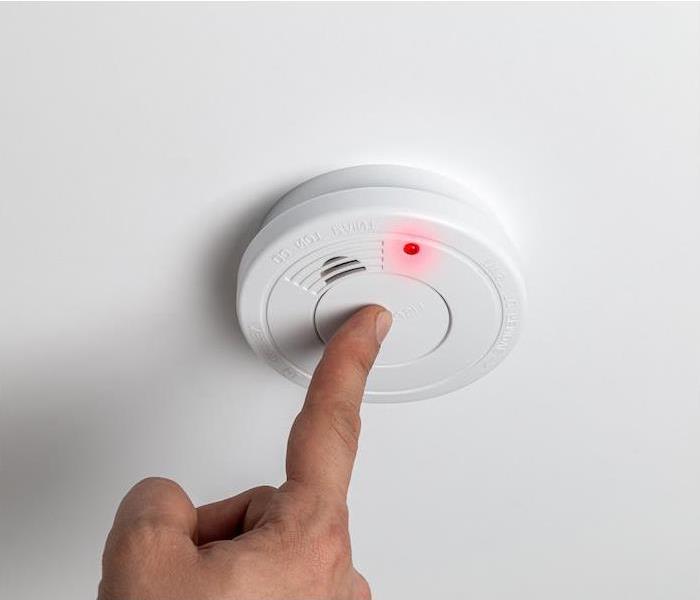 If you experience any property damage due to a fire, we are here to help. Contact SERVPRO of Flagstaff / East Sedona to learn more.
While experiencing a house fire is not anything that is on anyone's agenda, it is something to be conscious of as a possibility. Even small fires can cause serious damage, spreading in under a minute and leaving smoke, soot and structural damage behind in many cases.
While a house fire is always a possibility, many of the ways one would be started can be prevented through good fire safety habits. By planning ahead and mitigating your fire risk, you can significantly reduce the chances that you will ever have to deal with the aftermath of a fire.
How Can I Plan Ahead to Prevent House Fires?
Check your smoke detectors. There are few things more important to fire safety than operational smoke alarms being installed throughout the home. You should make it a habit to check your smoke alarms every 30 days, and ensure you know when to replace your batteries or the unit as per your manufacturer's guidelines.
Create a fire escape plan. Being able to know what to do if a fire does start is important for everyone's immediate safety. Have a fire escape plan and ensue everyone can leave the home within two minutes. It is advised to give every room two accessible exits to make this process easier.
Limit your fire risks. Practicing general fire safety habits goes a long way in preventing fires around the house, as it does not give them the chance to start in the first place. Simply guarding open flames, practicing good electrical habits and storing chemicals correctly can go a long way in keeping your home safe.
Keep a fire extinguisher handy. While you should only use a fire extinguisher when it is safe to do so, having one nearby and knowing how it operates can keep a small situation from turning into a large one. Fire extinguishers should always be handy if there is an open flame present so you can stop a small fire from getting out of hand if possible.
If your home is damaged by a house fire, we are here to help. Our expert fire restoration technicians are here 24⁄7 to spring into action as soon as you call. Contact us at any hour to report your damage and receive a quick response.