Preparing for Disasters As a Small Business Owner | SERVPRO® of Flagstaff/East Sedona
12/27/2019 (Permalink)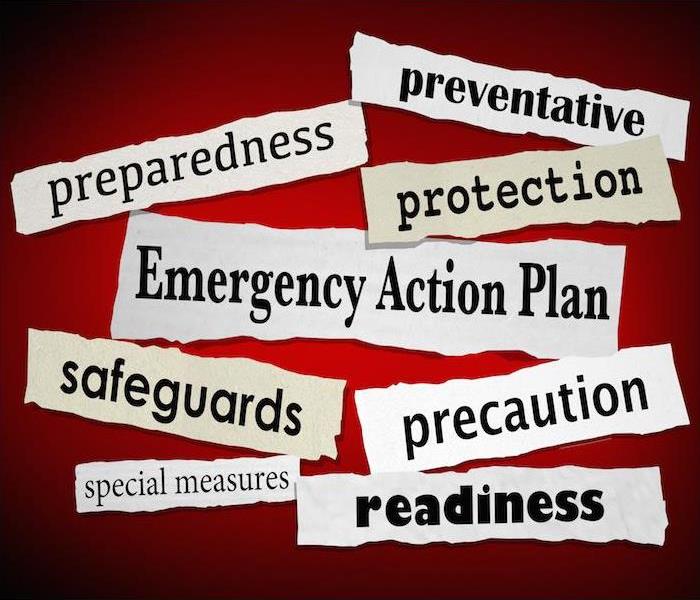 Having a disaster plan in place is crucial for any business. SERVPRO of Flagstaff / East Sedona is your full service commercial restoration company.
Understanding the importance of preparedness for natural disasters is important for everyone, but especially so for small business owners. Because their business is their livelihood, a natural disaster can be extremely disruptive to their life as well as their business operations, and can even inhibit them from reopening after a disaster.
The good news is that by planning ahead, small business owners can prepare for recovery from a disaster before it strikes to reduce the time they must be closed. To help with these preparations, here are our top tips for helping small business owners plan ahead for emergencies.
Practicing Preparedness for Small Business Owners
1. Double-Check Your Insurance
There are countless different business insurance policies out there, but knowing exactly what yours covers is key to disaster preparations. It is not uncommon for supplemental insurance to be required for business owners to be fully covered, so talking with your agent in advance is a smart move.
2. Create Your Action Plan
Knowing exactly what to do when a disaster is on the way is important to your safety because of how suddenly they can occur. Be sure to plan both for a scenario where you and your staff must evacuate, as well as one where you are directed to stay put by officials. Stocking the office with emergency and first-aid supplies is also wise so you have everything you need on hand.
3. Rehearse Drills and Prepare Staff
Preparing your staff for emergencies is another measure you can take to ensure everything goes smoothly during an emergency scenario. Educating them on your action plan and scheduling drills to practice in the workplace will help everyone prepare for a variety of scenarios and understand just what to do if a disaster becomes imminent.
4. Choose a Restoration Company to Work With
This is one of the single biggest influencers on how quickly your business can reopen after a disaster. Research restoration companies in the area to determine who is best to work with—look for companies that have a quick response time at all hours as well as extensive experience in the commercial field.
If you need to pick a commercial restoration company that's right for you, call us today! We can tell you all about what sets our process apart.