A Disaster Preparedness Assessment for Businesses | SERVPRO® of Flagstaff/East Sedona
5/28/2020 (Permalink)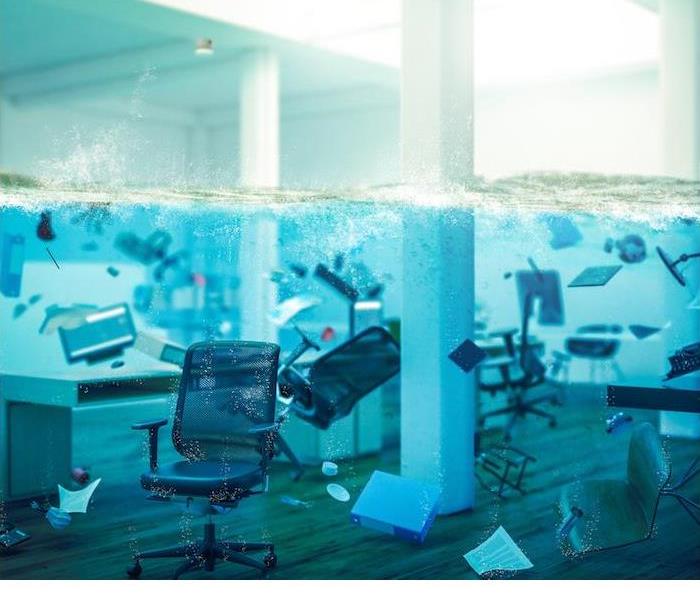 To reduce the time that your business is closed is crucial for business. Let SERVPRO of Flagstaff / East Sedona be your commercial restoration company
The risks your business faces can come from a variety of causes, such as market fluctuation, regulation changes or natural disasters. As a business owner, doing what you can to address these risks can make all the difference in the longevity of your business—and when it comes to natural disaster preparedness, we are here to help.
Assessing how prepared you are for a disaster is a simple way to determine where you are covered and where you can strengthen your defenses against an emergency. This will allow you to stay safer and reopen faster than if you were not prepared, which will be helpful for your longevity and livelihood.
Your Commercial Insurance Coverage
Though commercial insurance policies are designed to help business owners, when it comes to disaster scenarios, their coverage is often extremely lacking. Many business owners must add on policies to be covered from the extensive damages a disaster can do—flood insurance coverage, umbrella policies and interruption insurance are quite common and worth inquiring about.
Your Emergency Plan and Supply Kit
In a natural disaster or other emergency scenario, tensions are high and there is often not much time to react. That is why planning ahead is so important to keep you and your employees safe. Make sure you have a plan in place that encompasses a variety of scenarios—there may be orders for a sudden evacuation, or you may be required to remain in the office until help can arrive. Make sure you are ready for either of these scenarios with a plan and adequate emergency supplies.
Your Plan for Restoration and Recovery
The damages sustained during a disaster can cause an interruption in operations that can be devastating—but you can lessen the time recovery takes by planning ahead. Research the disaster loans offered by the Small Business Administration so you will know if you are eligible to apply. It is also wise to get to know the commercial restoration companies that service your area, so you can begin the damage cleanup process as quickly as possible after the danger has subsided.
If your business has been impacted by a disaster, you can contact us 24⁄7 for guidance on how to begin the commercial restoration process.