Safety Tips for Warm-Weather Storms | SERVPRO® of Flagstaff/East Sedona
8/4/2020 (Permalink)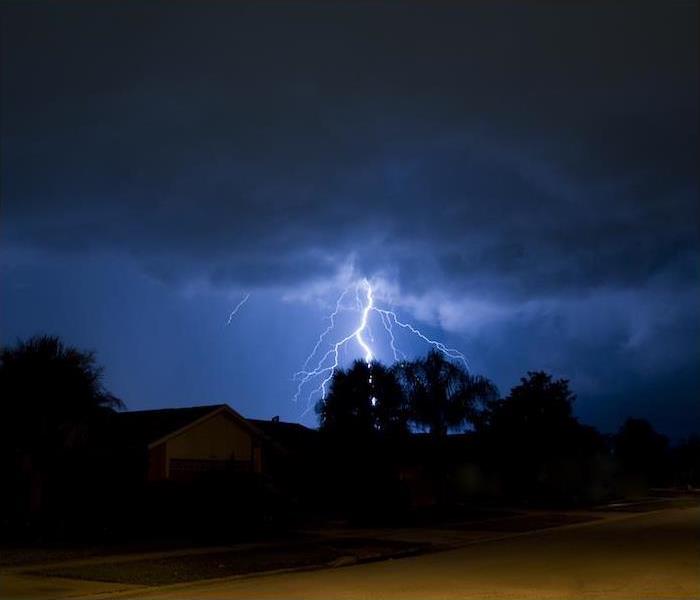 Have you been affected by a storm event? SERVPRO of Flagstaff / East Sedona is available 24/7 and ready to assist you with any storm damage.
Thunderstorms are a common occurrence when the days get longer and the sun gets hotter, but just because they are routine does not mean they are not dangerous. Any storm has the potential to cause severe damages if safety protocols are not followed—and because these storms are often sudden, their risk factor is higher.
No matter where you are, memorizing safety tips regarding summer storms is key to staying safe.
Memorize These Safety Tips Regarding Summer Storms
Know your options for shelter. If a storm is in the forecast and you have the ability to, you should always shelter in an interior room of your home and stay put until the threat passes—but unfortunately, the sudden onset of storms does not always provide that luxury. If you are able to park safely and turn off your engine, your car can actually be a good place to seek shelter if necessary.
Practice electrical safety. If lightning strikes a building, it can travel through the electrical wires and cause a power surge to occur. For electronics that are currently plugged in, this voltage can overwhelm them, which can ruin them and even cause hazardous sparks. Surge protectors are a must at home and at work to prevent this, but if you have the time, unplug things before a storm draws near just in case.
Avoid direct contact with concrete. Concrete is a solid construction material, but it can also transfer electrical charges quite efficiently depending on its construction. Most concrete structures will be reinforced with metal as they are poured, meaning that when lightning strikes, the metal can absorb the lightning's energy and disperse it through the concrete. Avoid leaning against a concrete wall or sitting on a concrete floor when lightning is in the area.
Stay indoors for at least 30 minutes. When your summer fun is interrupted by a thunderstorm, you will want to get back to what you were doing as soon as the skies clear. However, experts recommend waiting at least a half hour before you resume any activities to be on the safe side, as lightning has been known to strike as much as 25 miles away from the storm clouds.
If your home sustains damage due to a storm, you can count on us to help. Contact us at any hour to learn more about our storm restoration process.