Preparing Your Home and Family for Storms | SERVPRO® of Flagstaff/East Sedona
10/7/2020 (Permalink)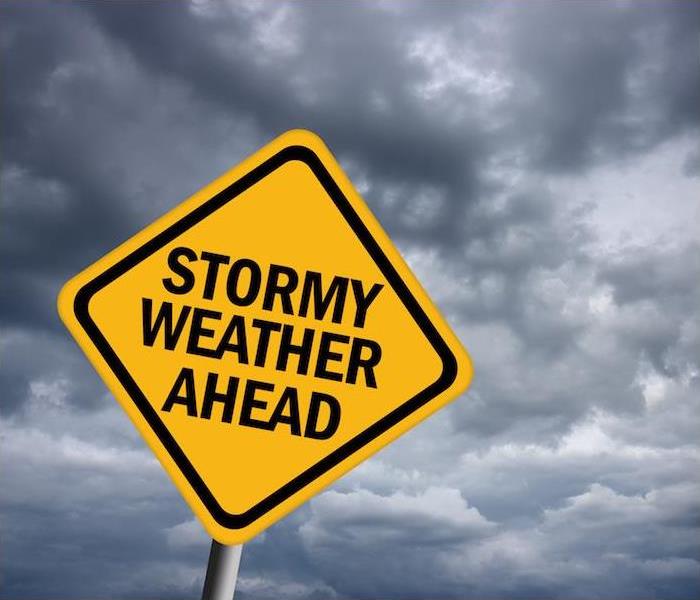 SERVPRO of Flagstaff / East Sedona is here to provide you with a rapid response. Contact us right away if you experience any storm damage.
Though many storms may come through an area without incident, it only takes one to lead to damage to your home and property. All storms have the potential to cause damage, but not all of them do—which is why we encourage people to be prepared at all times. To help you prepare your household, we have put together some safety tips so you can be certain you are taking every precaution possible.
Take Every Precaution Possible to Prepare for Storms
Prepare your home as much as possible. With hail, high winds and heavy rains, storms can cause all kinds of damages—many of which can be protected against. By maintaining your yard, cutting trees and limbs and securing objects that could be tossed around by high winds, you can significantly reduce the likelihood of sustaining damage. Many people choose to install a generator as well, so they can continue to use appliances during a long-term power outage.
Create a family communications plan. It may be the case that everyone is home when severe weather becomes possible, in which case everyone should proceed to the designated safe area of the home to take shelter—and do not forget the pets! If your family is scattered, however, it is important that you have a plan of action to keep in touch and have the away family members return home if it is safe to do so.
Make sure your emergency kit is stocked. Your emergency kit is there for both your comfort and your safety in trying situations, including with severe storms. Your emergency kit should be stocked with nonperishable food, sealed water and medical supplies, and should be checked often to be sure everything is in date and functional. We recommend keeping your kit in the designated sheltering area of your home so it is right where you need it.
Consider getting a weather radio. Though our phones are the primary source of weather information, power outages and dead batteries can render them useless—hence the need for a backup. Getting a weather radio is a great solution, as you will be able to keep up with emergency alerts and weather updates directly, regardless of what state your cellphone is in.
If your home is damaged by a storm, you can depend on us to take care of any damages. Contact us at any hour to report damage and receive a rapid response.