Do an Inspection to Catch Water Damage Early | SERVPRO® of Flagstaff/East Sedona
10/19/2020 (Permalink)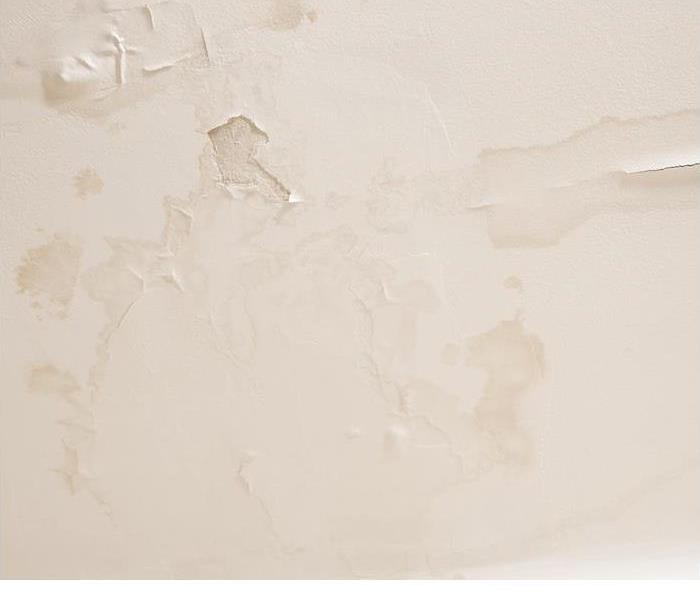 Do you have any water damage to your home? Contact SERVPRO of Flagstaff / East Sedona, we are your local water restoration experts.
Knowing what to look for in regards to water damage in your home is so important. Water damage can not only cause visual issues in the way of discoloration and mold growth throughout your home, but it can also severely damage your home's structure if it is not taken care of quickly.
While you should always call in the professionals for any confirmed water damage, doing regular inspections around your home is something you can do yourself to be certain that there is no damage sneaking up on you. Finding the damage early on is key for not only lessening the overall damage the water can cause but also to prevent requiring you to file a large insurance claim.
How to Do a Water Damage Inspection Yourself
Inspect your walls and ceilings. Damage will often manifest itself on drywall, as drywall shows water spots quite easily. Check your walls and ceilings for spotting, discoloration or paint issues regularly, as these are typically indicative that a water damage issue is manifesting somewhere behind the walls.
Don't forget to look down. Floors are another spot where you can often spot water damage due to the pull of gravity. Even if your surface floor appears okay, your subfloor could be absorbing water causing it to swell and soften. If you notice buckling, waviness or soft spots on your floor, there might be a chance of water damage below.
Inspect your roof. A house's roof is its biggest defense against rain and weather conditions, so keeping it in good shape is one of the best things you can do for your home. Stand on the ground and check up on the roof with binoculars to get an idea of its condition—missing shingles or loose flashing is generally an early sign that a leak might be developing.
Pay close attention to the basement. A damp basement should not be a fact of life, and if you notice moisture down there, it is important to get the professionals in right away. Look for water seeping down the walls, stains on the floor or a general, musty odor which can all indicate that there is too much moisture at play.
If you have water damage anywhere in your home, we are here to help. You can contact us at any hour to learn more about our services or to report damages. Get in touch today to speak with a water damage restoration expert.