Qualities of Reputable Storm Restoration Companies | SERVPRO® of Flagstaff/East Sedona
10/7/2020 (Permalink)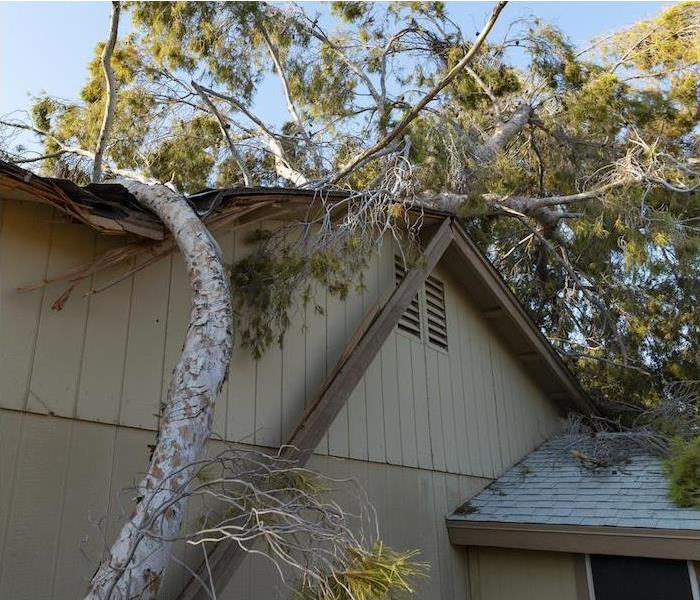 Choosing the right restoration company is crucial to getting things back to normal. Call SERVPRO of Flagstaff / East Sedona to set up an appointment.
Having a severe weather situation can be a frightening experience for anyone, but for those who sustain damage, it can be frustrating as well. The frequency and overall destruction of storms is increasing in recent years, and with that comes the necessity of deciding how you will be able to handle damage if it happens to your home or business.
Being able to choose a restoration company you can count on will make the restoration process much simpler from beginning to end. While sustaining damage will always be an added stressor, working with a company you can count on is a great way to gain peace of mind as your damage is handled.
What to Look for When Choosing a Storm Restoration Provider
Look for a company with a good reputation. As with any purchase, you should do your research on a restoration company's reputation before you enter into a contract with them. There are many companies that show up and attempt to make a quick buck after severe weather, many of which are scams. That is why we are so proud of the reputation we have earned—we are considered leaders in the restoration industry and are extremely active within the community as well.
Look for a company that can handle spikes in demand. When a storm or other weather event impacts an entire neighborhood, there will be a spike in demand for restoration—and finding a company that can handle that is vital to getting the best service possible. When we need backup or more resources, we can get in touch with SERVPRO® partners throughout the country to get the workforce we need to match the demand.
Look for a company that is always there for you. Severe weather can occur at any time of the day or night, holidays and special events notwithstanding. For that reason, we are always here to take your call to report damage to your home. You can get in touch with us whenever you need to and we will immediately start taking action and getting a team assembled to handle your damages right away.
When you have damage from a storm to your home or commercial building, you can always depend on us to handle it. Contact us at any hour to see our exceptional service in action.